We offer a wide range of Qigong classes, workshops, seminars, free gatherings, health retreats (in Sydney, other parts of Australia as well as in China and elsewhere).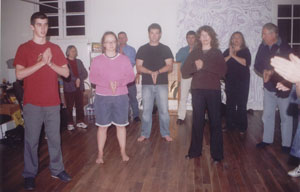 Call or email us to book an initial consultation and start learning your desired Qigong. As you'll notice some styles of Qigong are quite expensive, especially if taught privately, so to avoid paying too much, choose wisely. There are still many great styles that are very affordable or you can attend group sessions and workshops, look for special deals offered, such as discounts for 'early bird' payments, for senior citizens, disabled/handicapped people, school children and so on. The reason why some styles of Qigong were, and still are, kept secret and are so expensive is explained in the article True Values Lost In a World of Illusions .
Qigong styles taught in Sydney and their price per hour:
Qigong Specials:
Spontaneous Five Animals Play Sydney Workshop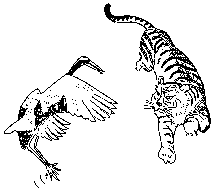 (8 - 10 July 2022)
Learn how to perform this ancient form of self healing in 3 easy sessions.
Workshop Times:
Friday 8 July 7.00pm - 9.00pm
Saturday 9 July 12.00pm - 2.00pm
Sunday 10 July 1.00pm - 2.00pm
Cost:
$800 or Early Bird Special ONLY $650 if you register before 6 June 2022
Call (02) 9546 6749 or email us on info@qigongchinesehealth.com to book your place