About the Author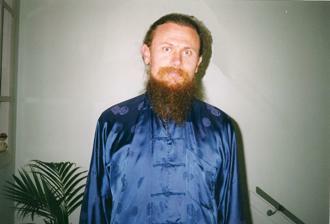 John Dolic, Australia's head instructor of numerous Qigong styles, has appeared on TV, radio and been covered in many newspapers and magazines. He specializes in teaching more than 20 Qigong styles and has held workshops, seminars and courses worldwide.
He was the first westerner to graduate the 6 year full time course with a degree from the Beijing University of Traditional Chinese Medicine and is a former lecturer at the Acupuncture Colleges of Australia (now University of Technology Sydney).
For many years John was the editor and publisher of Qigong Chinese Health magazine as well as a member of the executive committee of the Sydney College of Traditional Chinese Medicine and the Register of Acupuncture and Traditional Chinese Medicine. He specializes in Qigong, Acupuncture, Acupressure, Kung fu and Tai Chi.
Qigong has saved and changed many lives for the better. One of them is John's and, through his teachings, many of his numerous students.
Interest in the Orient, its culture, philosophy and martial arts, coupled with his adventurous spirit, brought John to China in 1979 when he was only 20 and he stayed there until 1987 coming out with two degrees, one for Chinese language from the Beijing Language Institute and the other one for Chinese Medicine from China's most prestigious TCM university - the Beijing University of Traditional Chinese Medicine.
In addition to his studies, John spent most of his free time learning and practicing numerous styles of Kung Fu and Qigong. This has made him one of the first westerners in recent history who mastered these skills right at the source where they originated thousands of years ago.
But he did not stop there. After returning from China he started a busy and very successful practice first in Europe and then, from 1992, in Sydney, Australia.
In the meantime, he spent another year in China furthering his studies and mastering more skills.
Nine years in China, excellent command of Chinese language, a degree from the leading university of Chinese medicine, being taught by some of the best masters of Kung Fu and Qigong and 25 years of clinical experience is a profile that can hardly be matched by any other westerner in the world today.
Not to mention the fact that he happened to be at the right place and at the right time when scores of secret styles were coming out in a big way and then, due to the sudden shift of political climate in China soon after, disappearing as quickly.
Was it luck, a pure coincidence, that John ended up mastering half a dozen of such great styles, or was it meant to be so? Well, whatever it was, it puts John is in a very unique position, making him one of the rare Qigong practitioners who is proficient in some of the most extraordinary styles of Qigong in the world today.