Chinese Medicine Is Not Alternative Medicine
Over a century ago, when western medicine was first introduced to China, the Chinese were very curious to see how this "alternative" medicine worked. They were quite surprised to find this new medicine knew nothing about Chi or life force (what Chinese medicine is based on) which is the difference between a living body and a dead body (what remains after Chi has left the body). But anyway, they liked the stethoscopes and hammers that can make the "leg jump".
They would say, "There is this funny medicine where they treat your stomach if you have a stomach problem and treat your leg if you have a leg problem.". Whereas they look at the body with its many meridians that pass through its many organs and connect all parts of the body. Therefore it is very normal to treat the leg or arm to cure the stomach or treat the liver or spleen to cure tendons and muscles in the leg.
A lot of things have changed for western medicine since then, it's come a long way and it is recognised as "the medicine" of the world. It is so advanced that it can detect many diseases in their earliest stage as well as treat many serious and complicated conditions. But some things have not changed much or have changed for the worst. Like the fact that doctors are not as understanding as they used to be and there are still many diseases western medicine can't cure that Chinese medicine can, not only today but could cure thousands of years before western medicine ever existed.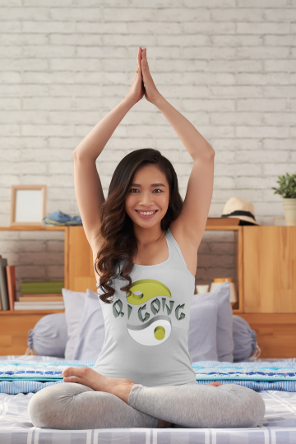 In China today, there are two recognised medical systems - western medicine and Chinese medicine. Each has their respective governing body, research institutions, universities and hospitals. One is analytic (microcosmic) while the other is holistic (macrocosmic), but they are equally valued. They can be, and often are, combined to speed up the process of healing and recovery, but they can't replace each other. Some things just can't be done or explained from the analytic point of view and the others from the wholistic. They are just different, but neither is absolute. Chinese medicine is as alternative to western medicine, as western medicine is to Chinese.
Chinese medicine's greatest assets are safety, effectiveness (especially with chronic conditions), it treats a person's all diseases simultaneously (and not one by one), does not treat the symptoms of a disease but the cause, has many options of treating disease and none of them are intrusive or gruesome. On the contrary, many are quite enjoyable, such as Qigong, one of their most powerful modalities. These assets come from the fact that Chinese medicine treats disease by assisting the body to heal itself and is 100% natural. Because of these amazing qualities, the west is starting to teach Chinese medicine in universities and it is seen as an effective form of treatment.
We are proud to say that Australia is one of the first nations to officially recognise Chinese medicine. Chinese medicine is only alternative to us because it is so new to us. Yet, one has to realise that it's been around for thousands of years and is still so relevant to the world we live in today, where it can cure diseases that have not yet been discovered under a microscope. It's more and more popular among westerners and its place in the west is here to stay.